New Purchase: Panasonic Lumix GH3
I'm super excited about our latest purchase. The Panasonic Lumix GH3 is in my opinion an awesome camera. Some of the improvements and developments I'm most excited about include:
Ability to shoot 60p at 1080 for high quality slo mo shots
Serious codec development whereby AVCHD has taken a backseat and MOV recording format has stepped up
High mbps straight out the box without hacking. High bitrate 50Mbit IPB and 72mbit ALL-I modes
Big improvements in the LCD and EVF making it worthwhile investing in a viewfinder
It's kept the articulated screen that Gh1 and Gh2 lovers have fallen for so much
Improved build and weather sealing. It's a noticeably larger camera body which will hopefully make handheld shots a little steadier whilst still maintaining a relatively small size compared to other DSLR's
Improved low light ability…although not as much as some had hoped
The cost. It's still cheap as chips (kinda) in comparison to it's DSLR rivals
I'm slightly disappointed there's no 120fps at 720p despite progression of frame rates at 1080p. For a filmmaker specialising in action sports and outdoor activities it would be nice to have even slower slo mo potential.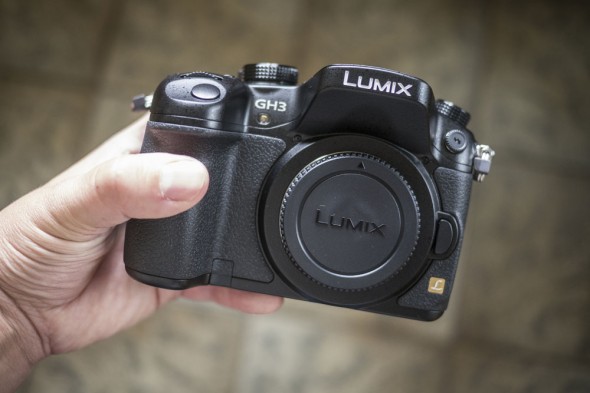 I was going to write a more in-depth review but to be honest there are so many well informed and well written reviews out there already I'm not sure I would be adding anything. So instead here's a list of the top articles I've found most helpful.
The Full Panasonic GH3 Review

by EOSHD  

Panasonic Lumix DMC-GH3 Review

by the Photography Blog

Panasionic GH: Behind the Scene

s Vimeo video by Phillip Bloom & Mick Jones