#NewYorkDIY with Air France
Last year I flew out to New York for 10 days to film an interactive Air France commercial.  The campaign has just been launched and it's called #NewYorkDIY.  It's an awesome way to explore New York from a personal point of view. We filmed the entire thing with POV rigs on our head which you can read, about and see photos of, on an earlier post.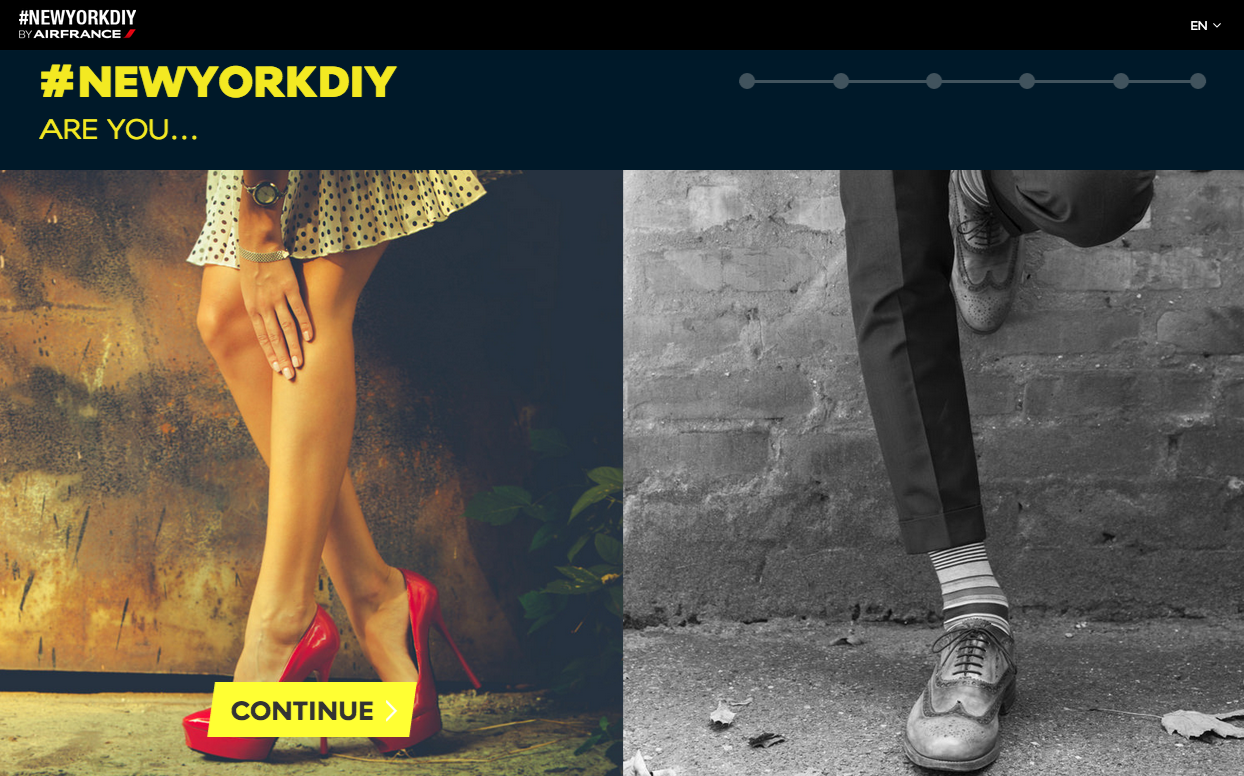 You start by making a number of choices about your ideal trip in New York. First thing is to choose whether you're male or female.  I shot all footage from the female perspective so I highly recommend you choose that one. Although those are definitely not my legs ; )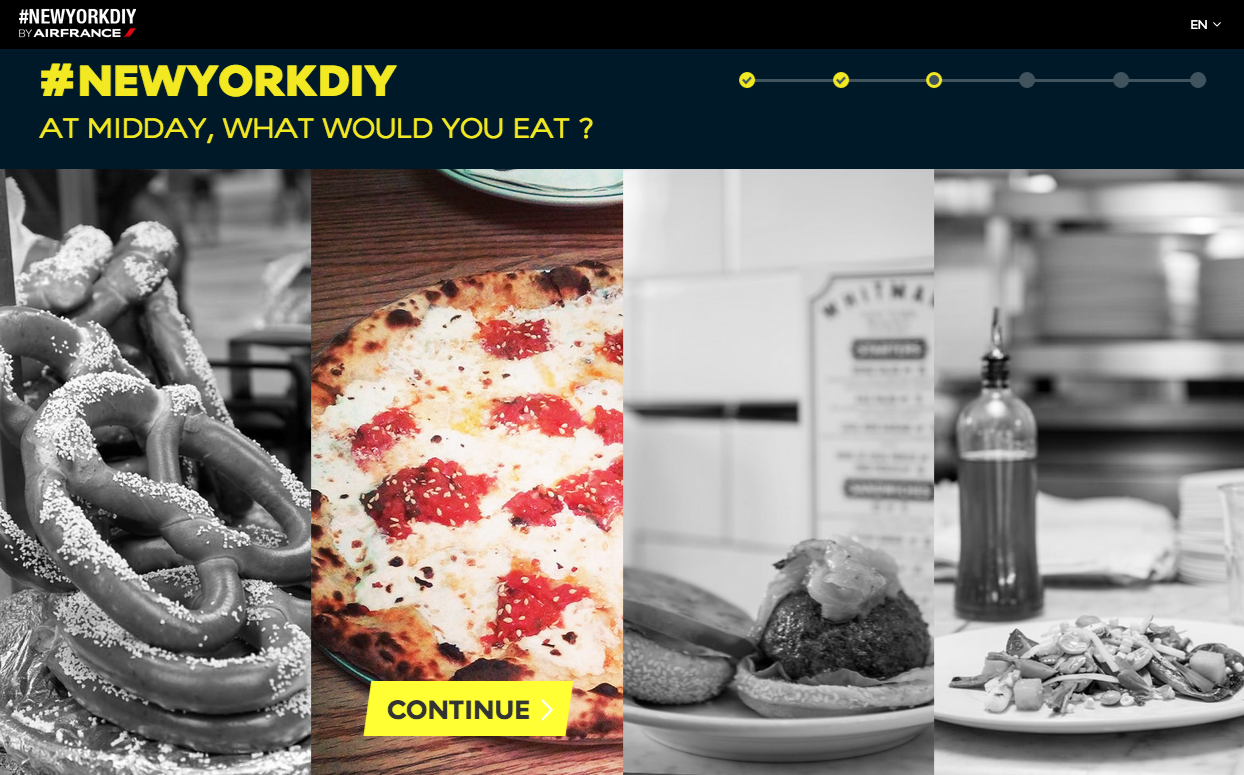 Then you make a number of other choices about what time you want to arrive, eat for lunch, afternoon activity, evening meal and finally what to do at night.  With magical wizardry it spits out the perfect trip video just for you based on your choices.  Below is one of my favourites but I recommend you visit the website and take a tour yourself. Aurodia is the agency responsible for putting this great campaign together.
Discover New York on the #NewYorkDIY website.