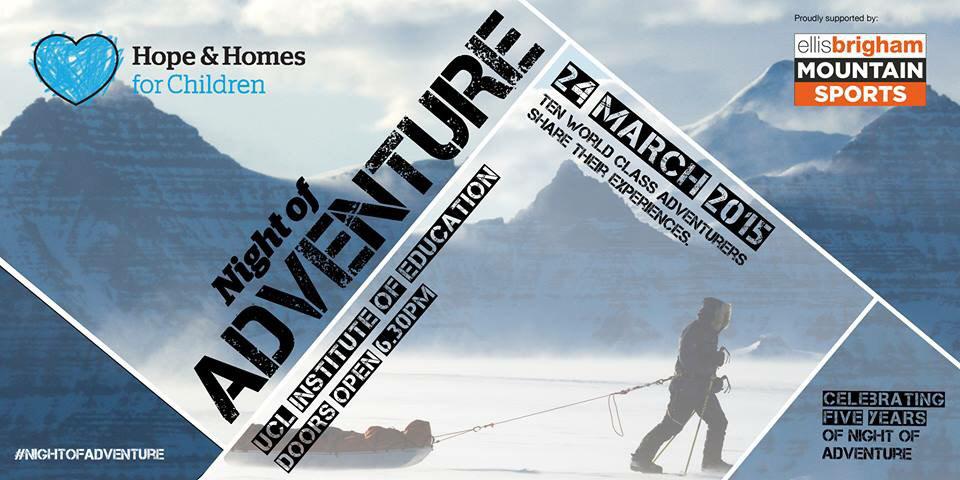 Speaking at Night of Adventure 2015
Next month I'll be in the good company of polar explorers, trans-Balkan hitch hikers and donkey walkers. What could be better?! I'm both excited and a little nervous to be speaking at the Hope & Homes for Children Night of Adventure established by adventurer and author Alastair Humphreys.  It's held on the 24th March 2015 at the UCL Institute of Education and tickets are on sale now with all proceeds going straight towards the awesome charity.  I'll be one of about ten people speaking on the night and sharing an inspirational adventurous tale.
A Night of Adventure. An eclectic collection of adventurers, from across the spectrum of explorer, daredevil and vagabond, gather to tell their tales.
Following the Pecha Kucha presentation style, each speaker uses 20 slides for 20 seconds creating a fast paced, concise and concentrated adventure tale.   I'll be there to talk about Megamoon and the ups and downs of a 3 month mega honeymoon.
So if you are in london, or able to travel, grab a ticket and get inspired.