Maia Media provide high-quality virtual tours of your business which provide a full 360

°

interactive 'walk through' experience. To deliver this service we've chosen to work both independently and with the Google Street View programme. This means we can offer a high-quality virtual tour of your business on a self hosted platform or using Google Street View technology.  We can provide a full 360

°

 interactive virtual tour for your business. It's fast, affordable and enhances your presence across the internet. It's

 perfect for any customer facing business such as restaurants, shops, bars, real estate, leisure facilities, schools, gyms, salons, spas and motor dealerships.  
Always concerned with how we can best market the businesses and organisations we meet and work with on a daily basis we began to explore alternative options to traditional photography and promotional videos. Quality and affordability were aspects at the forefront of our mind but we also wanted to produce something striking and engaging that would increase the interactive factor for our clients.
Showcase Your Premises
Bring your business to life using 360° interactive technology to create a 'walk through' tour. With a virtual tour your business will always be open 365 days of the year.
Stand Out
Easily embed all our virtual tours on your website with simple HTML. With Google it's possible to showcase your business at the very top of Google searches & Google Maps.
Boost Your Conversions
Online previews can generate an increase in footfall, sales or bookings. Google knows exactly where your potential customers are via their mobile GPS and provide directions to your door.
Introducing Google Street View
At the beginning of 2014 Hannah succeeded in meeting Googles stringent professional standards to become a Google Street View Trusted Photographer specialising in 360° virtual tours. We're proud to be associated with one of the most trusted, largest and innovative tech companies in the world. With Google Street View, your customers can walk inside your business, see the ambience and decor with familiar Street View navigation. Customers will be able to truly experience your business – just like being there!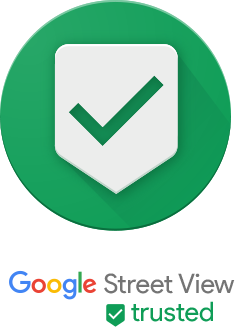 WE WORK ACROSS THE NORTH WEST WORKING WITH BOTH SMALL INDEPENDENT BUSINESSES AND NATIONAL ORGANISATIONS TO CREATE THE HIGHEST QUALITY VIRTUAL TOURS.
Alternative 360° View Tour Demo