My Big White Thighs And Me
My Big White Thighs & Me encourages us all to turn down the volume on the demands of the world and to celebrate the quiet heroism of a female life and it's body.   A story about womanhood, miscarriage, healing, loving your own skin & freezing your bum off in cold water.  My Big White Thighs & Me is Hannah's personal story of how she rebalanced her life and began to appreciate the small things by dipping her feet and taking the plunge.
A young-ish woman has fallen out of love with her own body. Frustrated, she wishes they didn't have to hang out quite so much. It's fair to say Hannah's lumps and bumps have succumbed to gravity and are most definitely not locked into 'youthful peak perky'. There's no thigh gap left that she can post to instagram.  Committed to making a change she sets herself the simple goal of swimming in open water at least once a month for a year.  As she braves the elements throughout the seasons to swim in wild places she develops a newfound appreciation for this beautiful island of ours and the quiet adventure that can be found when we begin to explore.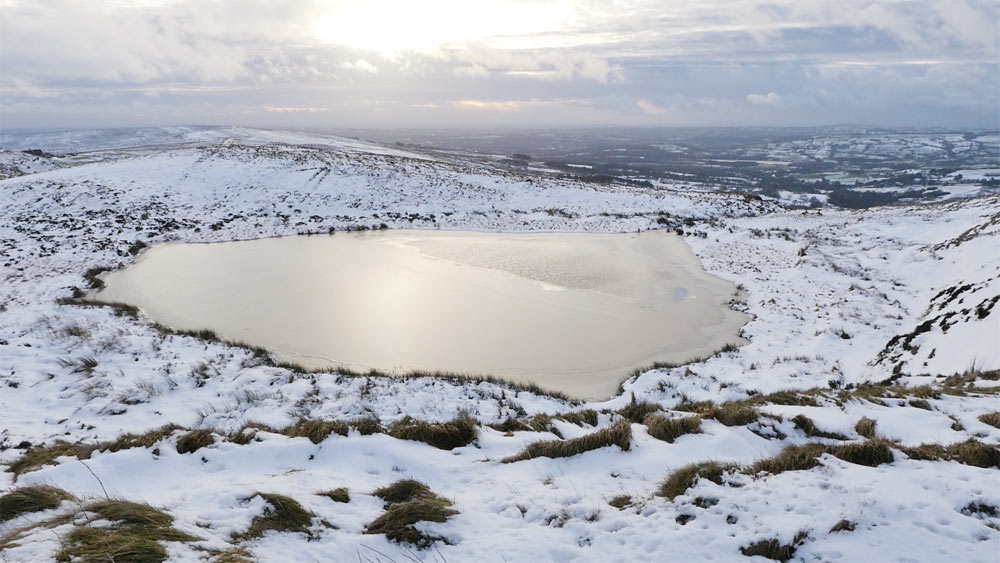 "Over the next few months I do find ice. And I can tell you from experience that when only my toes and feet are standing in cold water it is difficult to imagine that within the next few minutes I will be fully submerged. My feet physically ache with the cold. And my mind tells me that "surely this is the coldest it's ever been". But with a few swims under my belt I know I have swum in colder. So with a few deep breaths, tricks of the mind and a strong word with myself – I dunk…I'm in!"  – Hannah Maia, My Big White Thighs & Me
LIFE IS INDEED BETTER WHEN YOU WEAR A SWIMSUIT.